Laser

EASY-TO-USE LASER RANGEFINDER
- Pin finder with vibration mode
- 3 targeting modes (Standard, Scan, Pin)
- Wider LCD for better visibility
Features
EASY-TO-USE LASER RANGEFINDER
The ergonomically designed GB Laser1S feature three different targeting modes: Standard, Scan and Pin finder with vibration.
Pin finder with vibration mode
3 targeting modes (Standard, Scan, Pin)
6x Magnification
Wider LCD for better visibility
Water resistant
Automatic shut-off after 10 seconds when left unattended
USGA / R&A compliant – legal for handicap & tournament play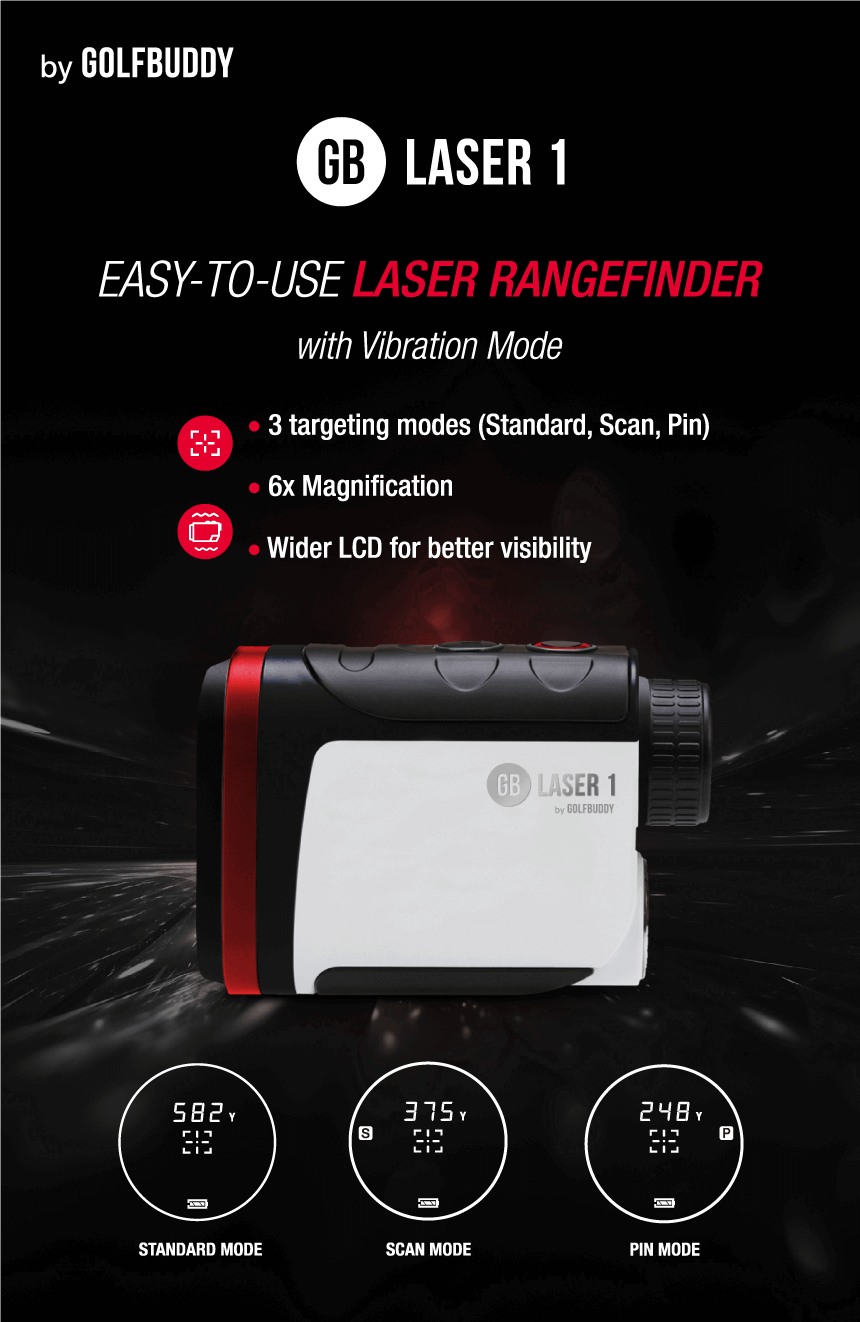 TECH SPECS
Physical spec
Size

4.0" X 2.85" X 1.63" (101.6 X 72.4 X 41.4mm)
Manual
*Note: Some files may not be available on phones and tablets. Please access this page on your computer to download files.