Laser

EASY-TO-USE LASER RANGEFINDER
- Small, light, and compact design
- 5–800 yard range - Accurate to 1 yard
- Measures yards and meters
- Pin finder with vibration mode
- 3 targeting modes (Standard, Scan, Pin)
- 6x Magnification
Features
GOLFBUDDY GB LASER Lite Rangefinder with Slope
The GB LASER Lite includes maximum features at a fraction of the price. This compact and sporty golf laser rangefinder has slope compensation with on/off functionality making it legal for tournament use. The jolt vibrates ensure you are picking up the flag rather than the landscape behind and the 0.5-second one-click measure makes it extremely fast at picking up your targets. The carry case easily attaches to your golf bag and can be used without zipping it up. Just lock the elastic toggle and when out on the golf course quickly grab your rangefinder without having to unzip the case all the time.
Small, light, and compact design
5–800 yard range - Accurate to 1 yard
Measures yards and meters
Pin finder with vibration mode
3 targeting modes (Standard, Scan, Pin)
6x Magnification
The slope on/off functionality provides slope-adjusted distances for elevation
USGA / R&A compliant – legal for handicap & tournament play
Hard-wearing carry case with golf bag hook and easy access toggle closure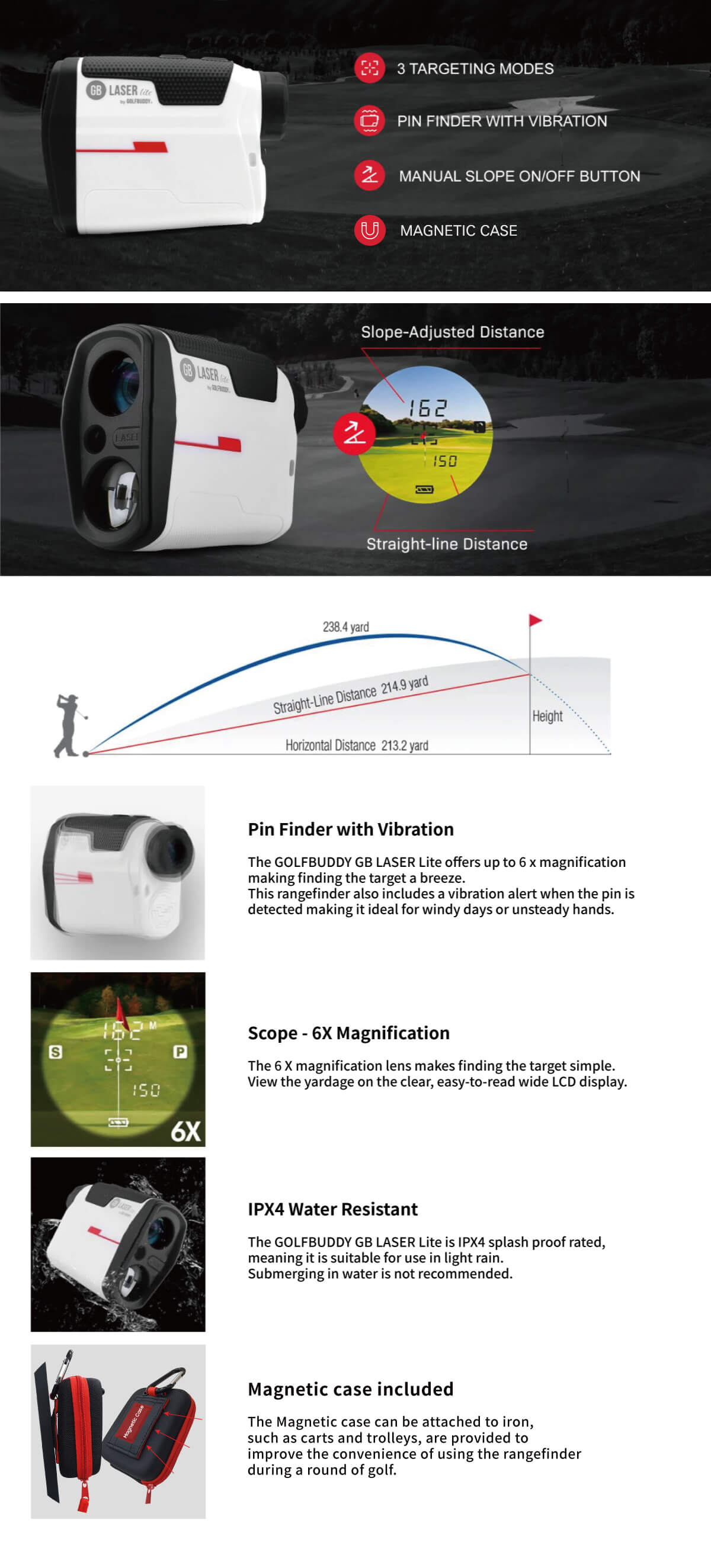 TECH SPECS
Physical spec
Weight (Excluding battery weight 11g)
Display
Display Type

LCD/True Optics Multilayer
Manual
*Note: Some files may not be available on phones and tablets. Please access this page on your computer to download files.