Voice

EASY-TO-USE TALKING GOLF GPS
- Up to 20-hours of battery life in Golf Mode
- Simple audio distance measuring device
- Distance readings to the front/center/back of the green
- Shot distance measurement
- Automatic course and hole recognition
- Multilingual: Up to 11 languages, 8 preloaded
- Option of Male / Female voice
- Check the time in Golf Mode
Features
GB VOICE2 SE by GOLFBUDDY - TALKING GOLF GPS RANGEFINDER
The GOLFBUDDY GB VOICE2 se is the #1 selling voice unit in golf. This voice GPS is ready to use out of the box with easy-to-use and essential features. Try out the product that pioneered an entire category of GPS in golf, the GOLFBUDDY GB VOICE2 se.
Up to 20-hours of battery life in Golf Mode
Simple audio distance measuring device
Distance readings to the front/center/back of the green
Shot distance measurement
Automatic course and hole recognition
Detachable unit to provide versatility
Multilingual: Up to 11 languages, 8 preloaded
Option of Male / Female voice
Check the time in Golf Mode
Preloaded with 40,000 courses worldwide with free updates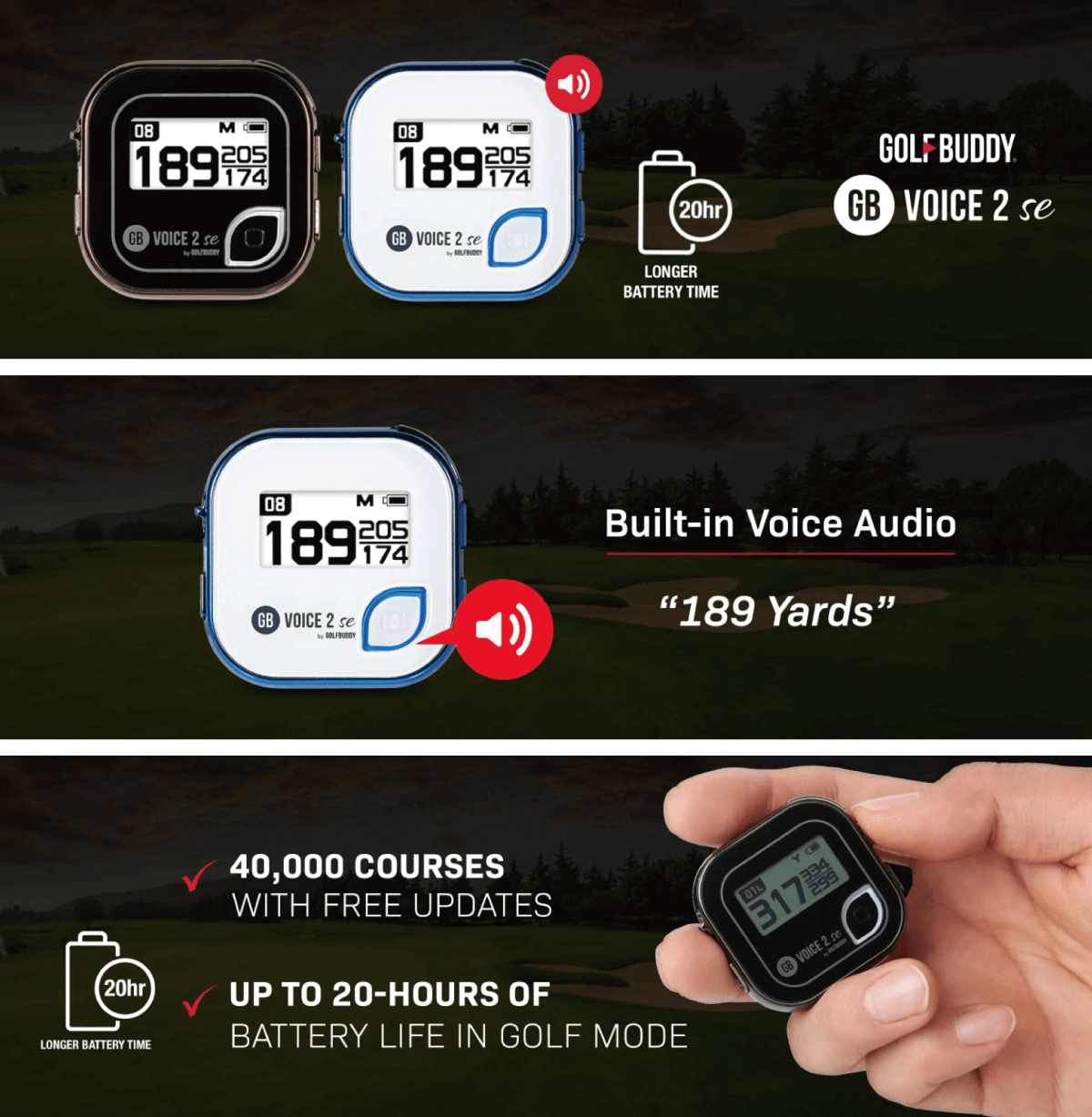 TECH SPECS
Battery
Battery Type

Rechargeable Lithium Polymer 3.7V, 380 mA
General info
Languages

Multilingual (Up to 8 Languages)
Manual
*Note: Some files may not be available on phones and tablets. Please access this page on your computer to download files.