Laser

Compact & Easy-To-Use Laser Rangefinder
- 6x magnification
- 3 targeting modes (Standard, Scan, Pin)
- Accuracy +/- 1 yard
Features
Compact & Easy-To-Use Laser Rangefinder
GolfBuddy continues to expand its line by introducing a new laser rangefinder. The LR5 is a compact and easy-to-use device weighing just under 8 oz and featuring 3 targeting modes-standard, scan and pin. Unlike most of our competitors, the LR5's scan and pin mode is used with just one click. Standard mode: Provides distance to the target
Scan mode: Continuously scans for 10 seconds to shows distances to varying targets
Pin mode: Continuously scans for 10 seconds to shows distances to varying targets; the LR5 will display the distance to the closest target
6x magnification
3 targeting modes (Standard, Scan, Pin)
Accuracy +/- 1 yard
Ergonomic body design
Default to "last used" settings
Automatic shut-off after 10 seconds when left unattended
Battery life: 3,000~5,000 actuations
Diopter adjustment (eyepiece adjustment)
Water resistant
Meet Your Most Advanced Laser Rangefinders
The GolfBuddy LR5 is a laser rangefinder that calculates distance by measuring the time it takes for the laser to reflect off the target and back.
LR5 can be used in various sports such as golfing and hunting. It can also be used for measuring architectural and other outdoor surveys.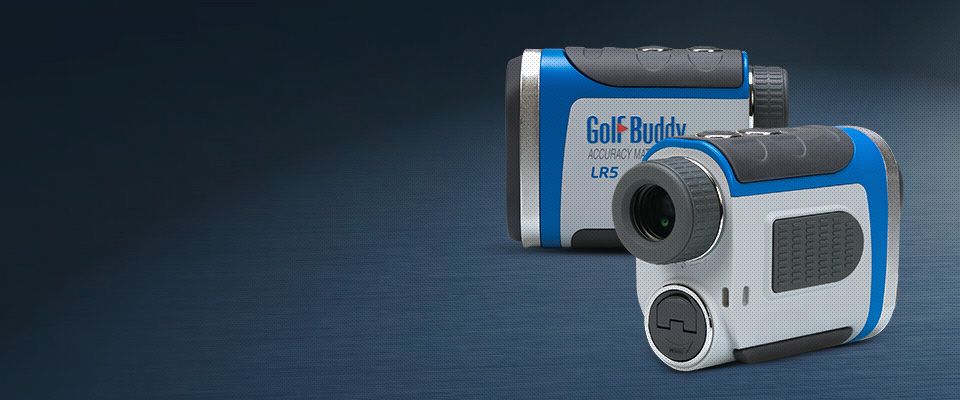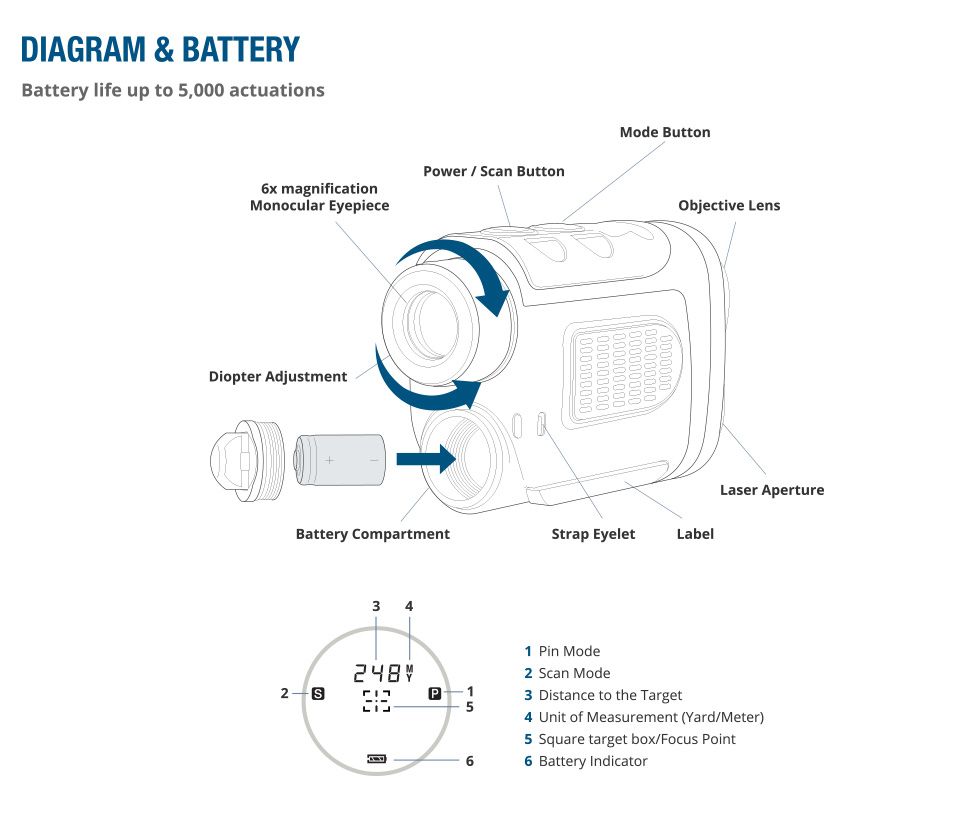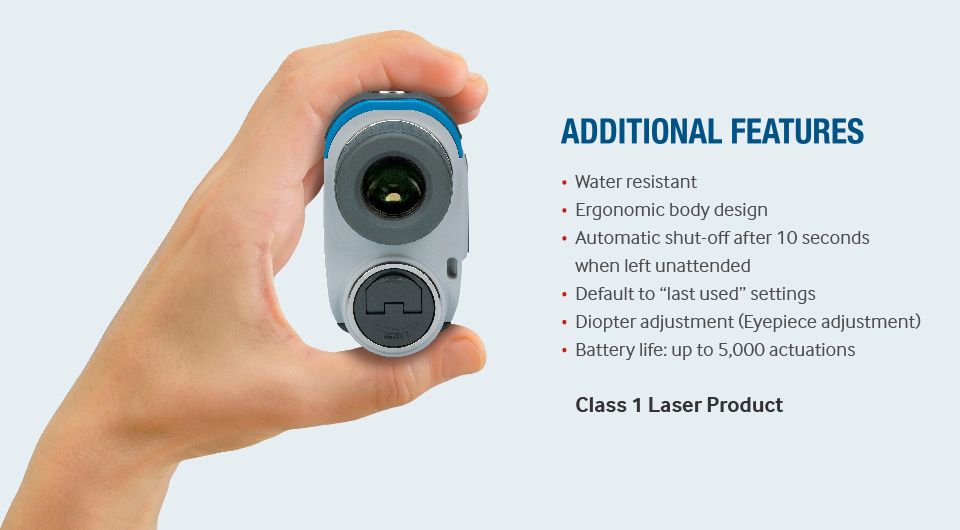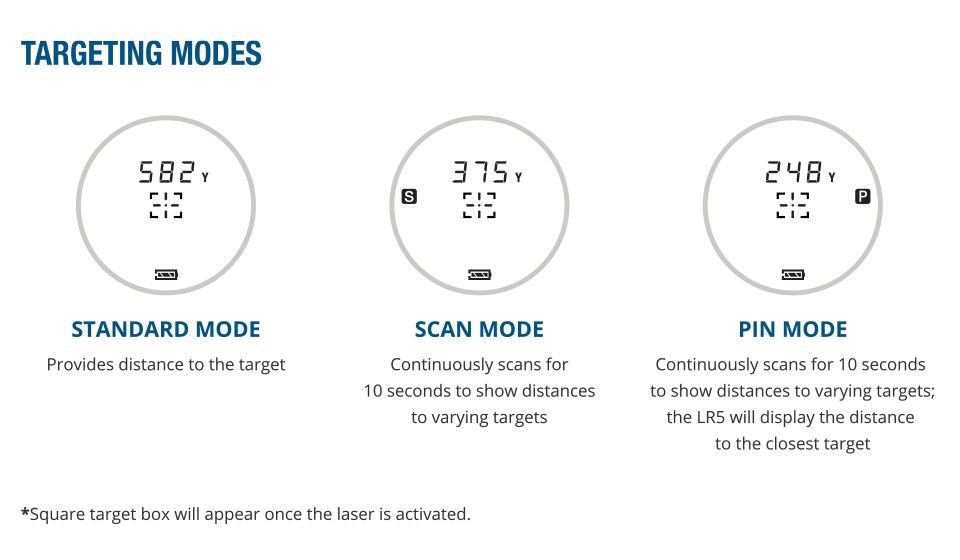 Tech specs
Physical Specification
Weight

7.69 oz (without battery)
Manual
*Note: Some files may not be available on phones and tablets. Please access this page on your computer to download files.
Accessories
Included