Laser

Compact & Easy-To-Use Laser Rangefinder
Slope Feature on/off function
PIN FINDER WITH VIBRATION & SLOPE
- Pin finder with vibration and slope
- 4 targeting modes (Standard, Scan, Pin, Pin finder)
- Slope feature provides slope-adjusted distances for elevation
Features
Compact & Easy-To-Use Pin Finder with vibration & slope
Slope Feature on/off function
Standard mode:

Provides distance to the target; main number displayed is the slope-adjusted distance; direct distance and height will displayed at the bottom of the screen

Scan mode:

Continuously scans for 10 seconds to shows distances to varying targets; main number displayed is the slope-adjusted distance; direct distance and height will displayed at the bottom of the screen

Pin mode:

Continuously scans for 10 seconds to shows distances to varying targets; distances displayed are to the closest target; main number displayed is the slope-adjusted distance; direct distance and height will be displayed at the bottom of the screen

Pin Finder mode:

Continuously scans for 10 seconds to shows distances to varying targets; distances display are to the closest target and confirmed with a vibration; main number displayed is the slope-adjusted distance; direct distance and height will displayed at the bottom of the screen
Pin finder with vibration and slope
4 targeting modes (Standard, Scan, Pin, Pin finder)
Slope feature provides slope-adjusted distances for elevation
Slope feature on/off function
Accuracy +/- 1 yard
Water resistant
Ergonomic body design
Automatic shut-off after 10 seconds when left unattended
Default to 'last used' settings
Eyepiece adjustment
Battery life : 2,000 ~ 3,000 actuations
Distance mode (Meters/Yards)
Most Advanced Laser Rangefinders With Slope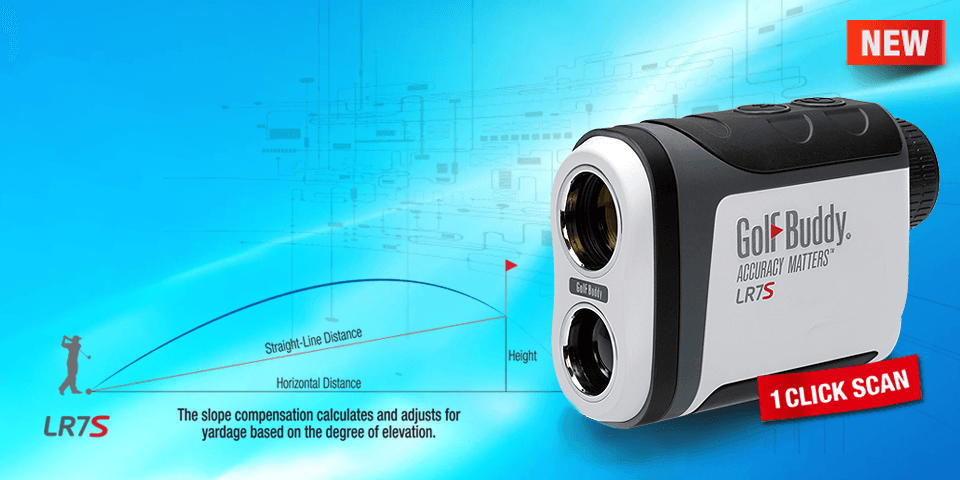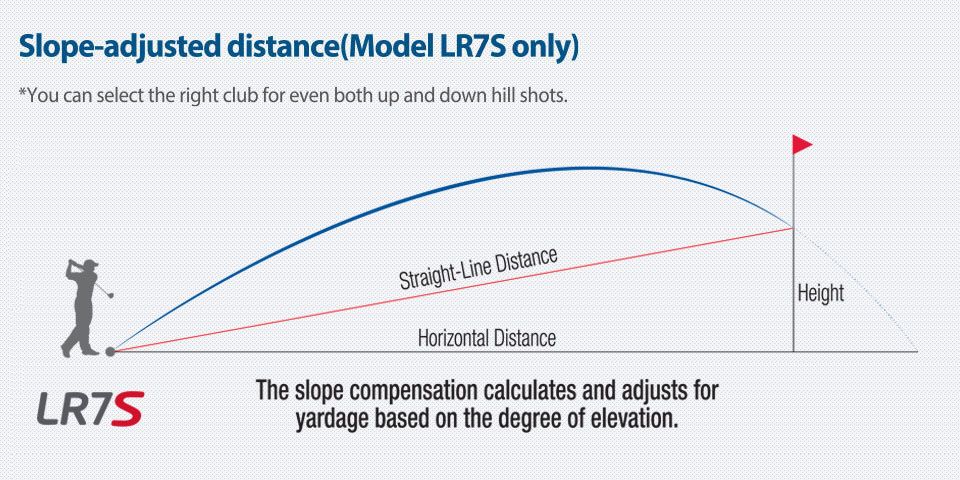 *Once the laser is activated, the target box will appear.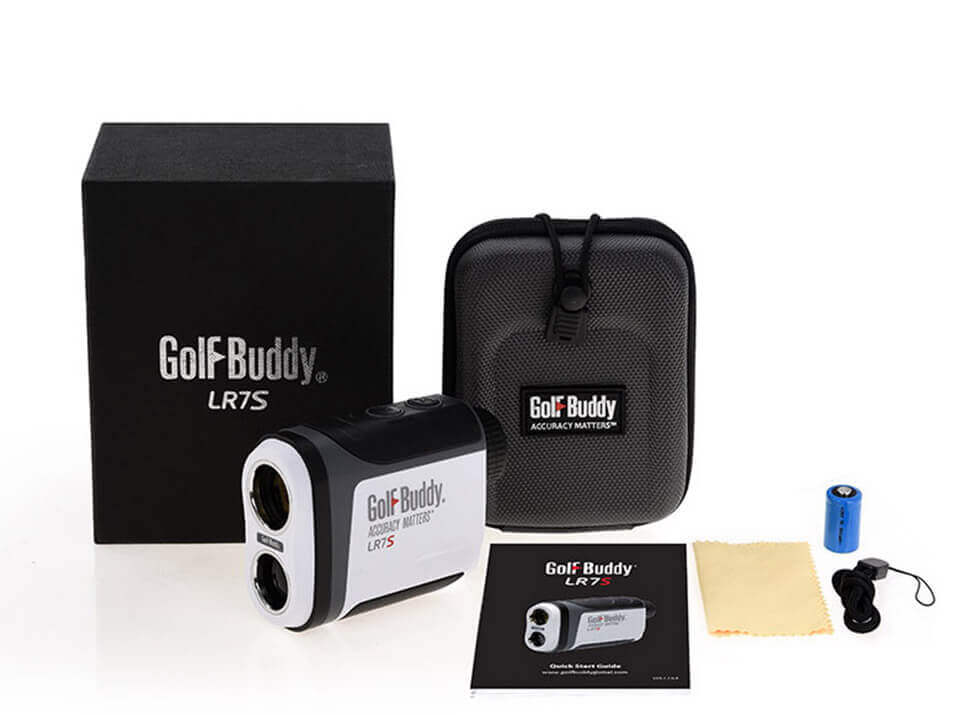 Tech specs
Physical Specification
Size

4"(H) × 1.63"(W) × 2.85(D)

Weight

7.7oz / 218g (without battery)
General Information
Product Composition

LR7S Body / Hard case / Battery / Lens Clener
Manual
*Note: Some files may not be available on phones and tablets. Please access this page on your computer to download files.